Joseph Biedenharn was born on December 13, 1866, in Vicksburg, the eldest of eight sons and four daughters. His father, Herman, and Uncle Henry, founded a retail confectionary business known as Biedenharn and Brother. Joe eventually took over the operation of the candy business and it became the Biedenharn Candy Company.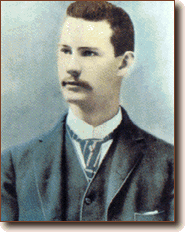 Joe Biedenharn
In 1890, Joe and his father Herman built a two-story brick building at 1107 Washington Street which served as Joe's wholesale candy company on one side and his father's shoe store on the other.


Herman Biedenharn
The Biedenharns bottled Coca-Cola here and in other locations in downtown Vicksburg until 1938 when the new Coca-Cola plant was constructed at 2133 Washington Street.
The building was sold out of the family and used for a variety of commercial purposes. In 1979, the family repurchased the building and began a rehabilitation using historic photographs to restore the building's major spaces and to install exhibits interpreting the Biedenharn's Coca-Cola heritage. The family then donated the building to the Vicksburg foundation for Historic Preservation.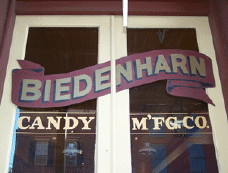 The Biedenharn Coca-Cola Museum is owned and operated by the VFHP and is one of the Foundation's key success stories in preserving Vicksburg and American history.
Coca-Cola and Coke are registered trademarks
of The Coca-Cola Company